Relive the most memorable moments from FFVII and experience the journey of a young hero Sephiroth.
Experience both classic and new stories within the FFVII universe presented in a retro-style look combined with modern, beautifully rendered graphics, that are easily accessible on the go. Team up your favorite characters and customize each one with iconic gear and weapons to defeat powerful opponents in Solo or Co-op battle mode.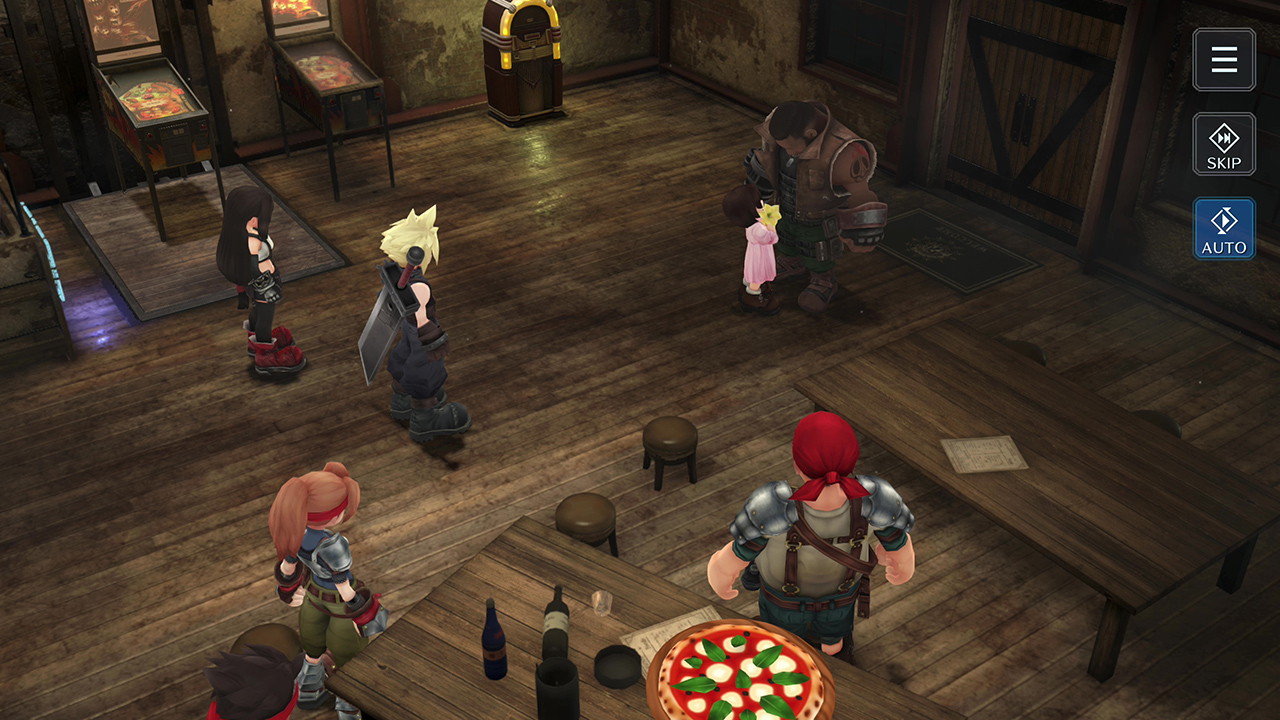 Story
In FINAL FANTASY VII THE FIRST SOLDIER, you will discover a never-before-told story about a young hero, Sephiroth.
Experience the epic storylines of FINAL FANTASY VII and CRISIS CORE -FINAL FANTASY VII- in episodic installments and play as iconic heroes such as Cloud and Zack.
There are also stories with brand-new characters as well as substories featuring more familiar characters.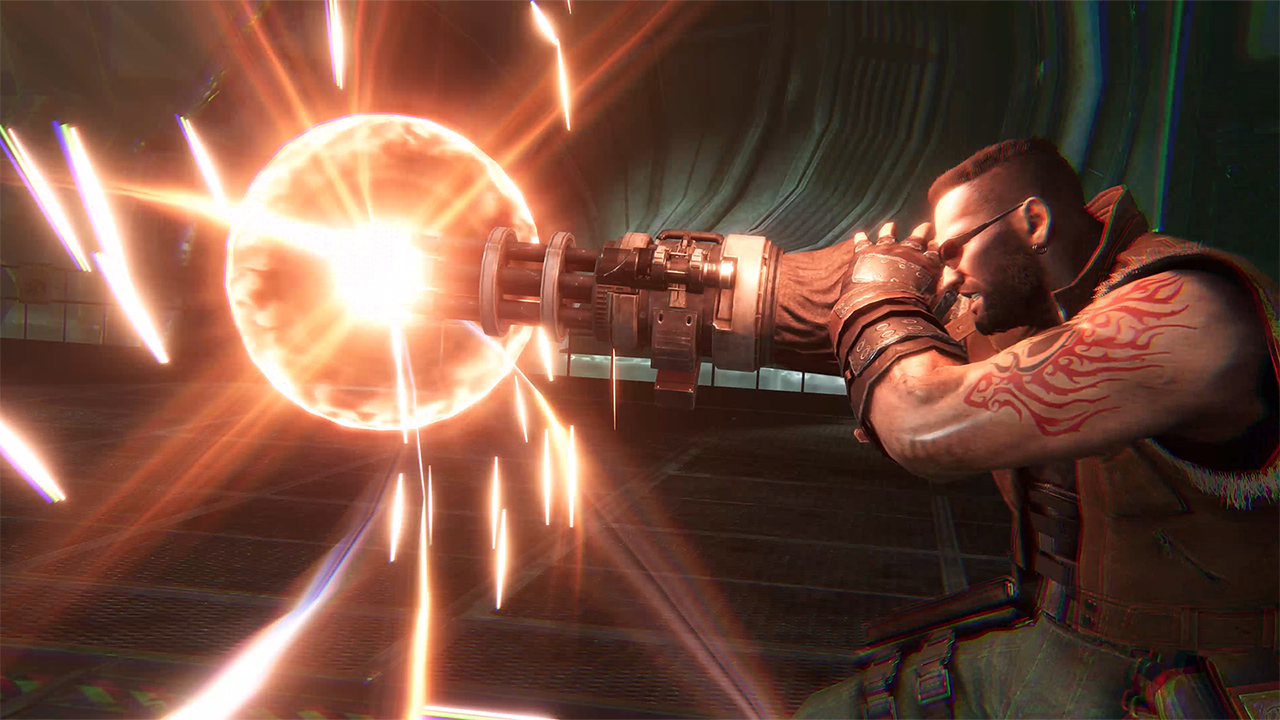 Features of FF7 Ever Crisis APK
EXPERIENCE NEW AND ORIGINAL STORIES FROM THE FINAL FANTASY VII UNIVERSE
Discover the never-before-told story of a young hero, Sephiroth.
Encounter new characters along the way and play as iconic heroes, such as Cloud and Zack, in the epic storylines of the original FINAL FANTASY VII and CRISIS CORE -FINAL FANTASY VII- in episodic installments.
FINAL FANTASY VII: The story of Cloud Strife, an elite SOLDIER operative turned mercenary. Cloud lends his aid to an anti-Shinra organization: Avalanche, unaware of the epic consequences that await him. Once more begins a story that will shape the destiny of the entire world.
CRISIS CORE -FINAL FANTASY VII-: The story of Zack Fair, a promising young operative in the Shinra military's elite unit, SOLDIER. The story takes place seven years before the events of FFVII. Follow the tale of Zack's dreams and honor – and the legacy that connects him to Cloud.
The action unfolds through the characters in a modern-stylized polygon look, inspired by the original FFVII.
Even those experiencing FFVII for the first time can enjoy this expansive world in this epic saga that defines RPGs for gamers throughout the world!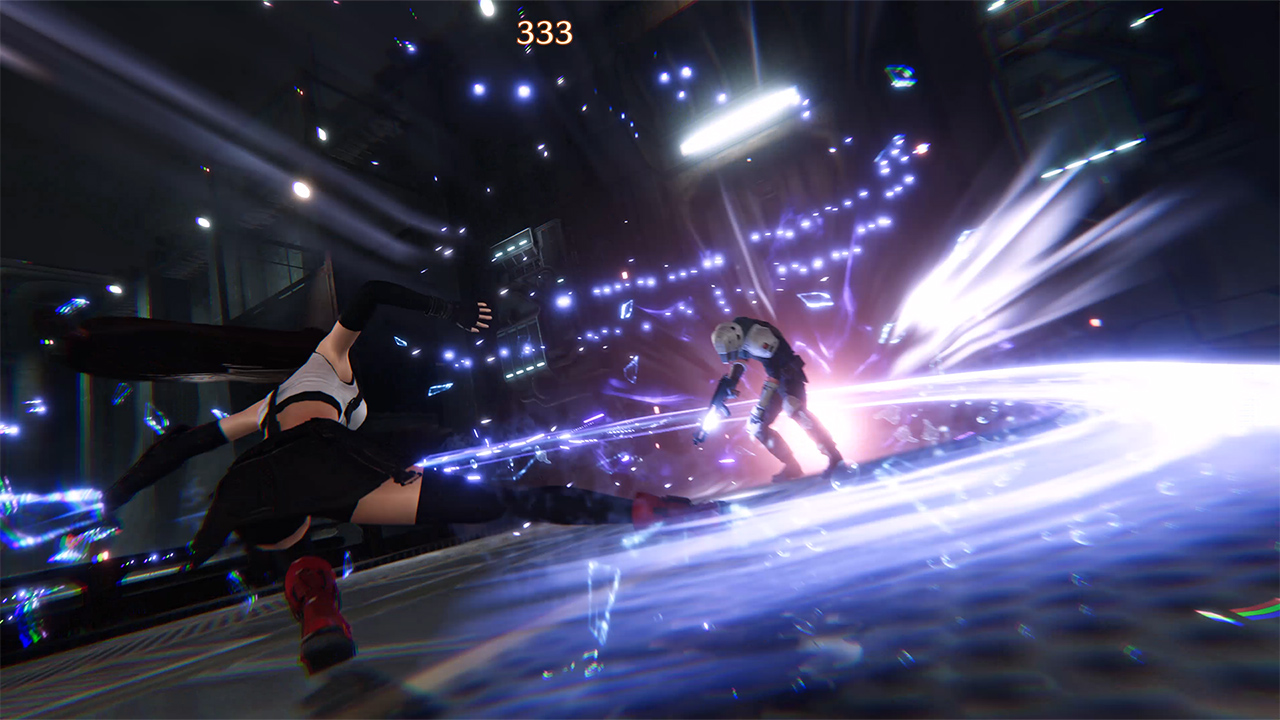 EVOLVED GAME SYSTEM OPTIMIZED FOR MOBILE WITH HIGH-QUALITY GRAPHICS
Immerse yourself in a beautifully rendered, fast-paced command-based battle that evolved from FFVII's Active Time Battle -- now revamped to play smoothly on mobile devices with high-quality graphics. The battles give the spotlight to classic FINAL FANTASY RPG elements such as Abilities, Materia, Summons, and heart-pumping Limit Breaks, while supporting additional features on mobile such as Auto Mode and Battle Speed that make the game even more enjoyable to play.
BUILD AND CUSTOMIZE THE ULTIMATE PARTY
Form a party of your favorite characters from FFVII series titles, such as Cloud, Tifa, Aerith, Zack, and more! Dress them with new gear unique to FINAL FANTASY VII EVER CRISIS.
WORK TOGETHER WITH FRIENDS in CO-OP BATTLE
Lead your group of friends from around the world with up to 3 member Co-op battles to defeat powerful bosses together!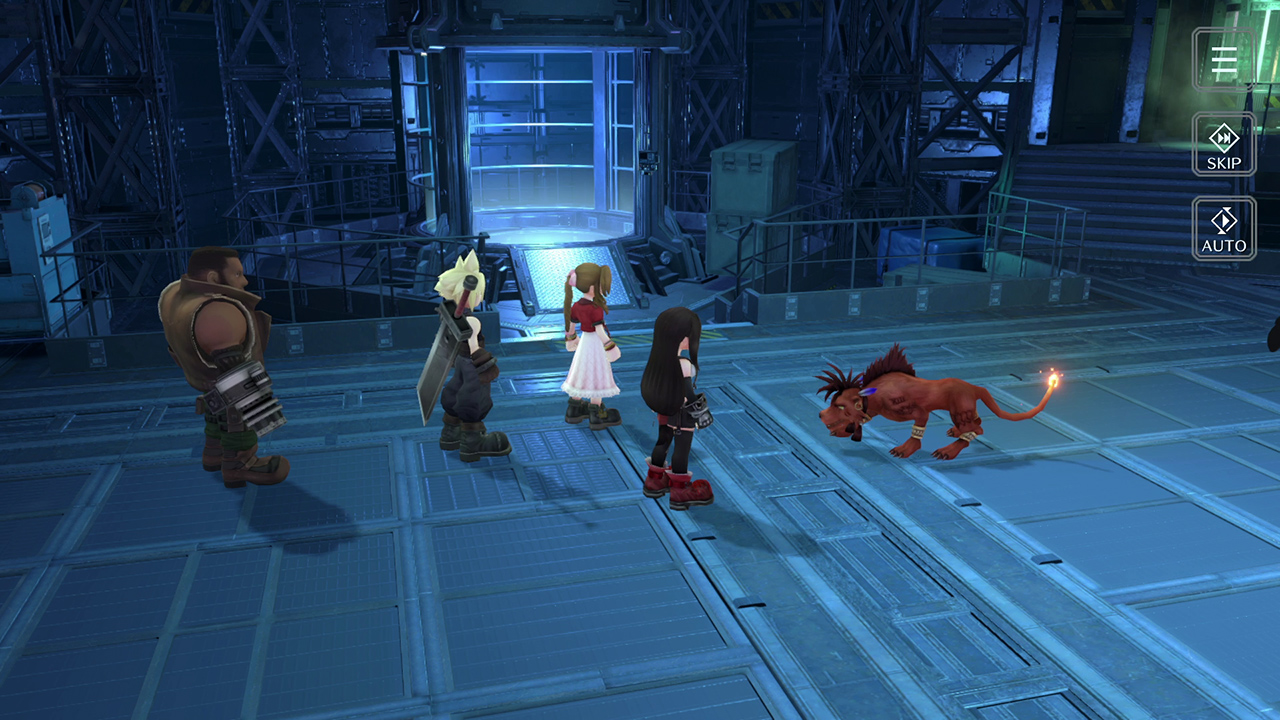 Gameplay
Battle
A highly strategic battle system with magic, abilities, and new features awaits!
Take part in beautifully rendered Active Time Battles tailored for mobile devices. Battles include FINAL FANTASY VII EVER CRISIS-exclusive features, such as Command Stance and Limit Combo, along with familiar abilities, material, summons, and limit breaks from FFVII. Battles are even easier to navigate with additional features such as Auto Mode and Accelerated Mode.
Enhance/Grow
Strengthen characters and enhance equipment to take on quests!
With items, items can be enhanced, recipes can be synthesized, characters can be strengthened, and Limit Breaks can be learned via the stat stream.
Co-Op
Take on the fight with friends!
Battle with friends from around the world in Co-op mode to defeat powerful bosses!
Pre-write messages for players you've matched with during battle or in a lobby.
Chocobo Farm
Chocobos can be sent on expeditions to obtain items!
Explore with chocobos and earn items and experience points by sending them on expeditions with characters.
Gear
Play dress-up with your favorite characters!
You can outfit your favorite characters with outfits that are unique to FINAL FANTASY VII EVER CRISIS!